Jump to recipe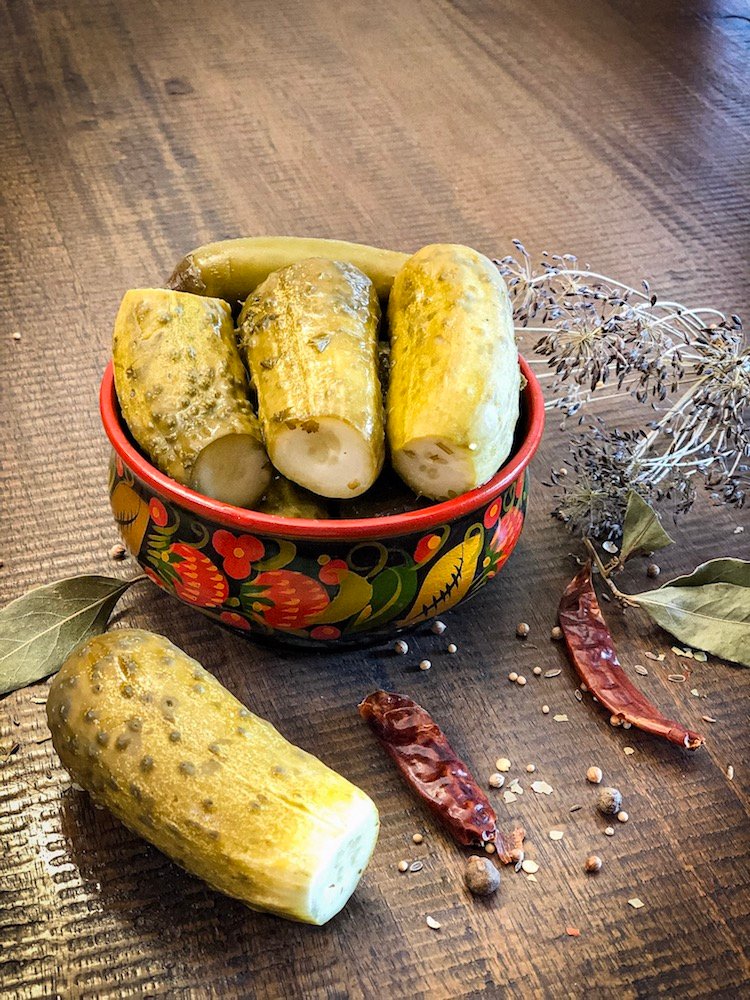 These Kosher Dill Pickles are created entirely by fermentation, without the use of vinegar. This perfect recipe for crispy Kosher Dill Pickles came from my mom. She loves her pickles and makes them very often.

Ingredients:
18-20 Kirby small/medium cucumbers
8 1/2 cups water (2 liters)
4 Tablespoons kosher salt
15-20 whole black peppers
2 Tablespoons pickling spice
8 cloves garlic peeled and cut into 3 pieces each (add more if u like your pickles
garlicky)
1 large bunch of dill, preferably going to seed, washed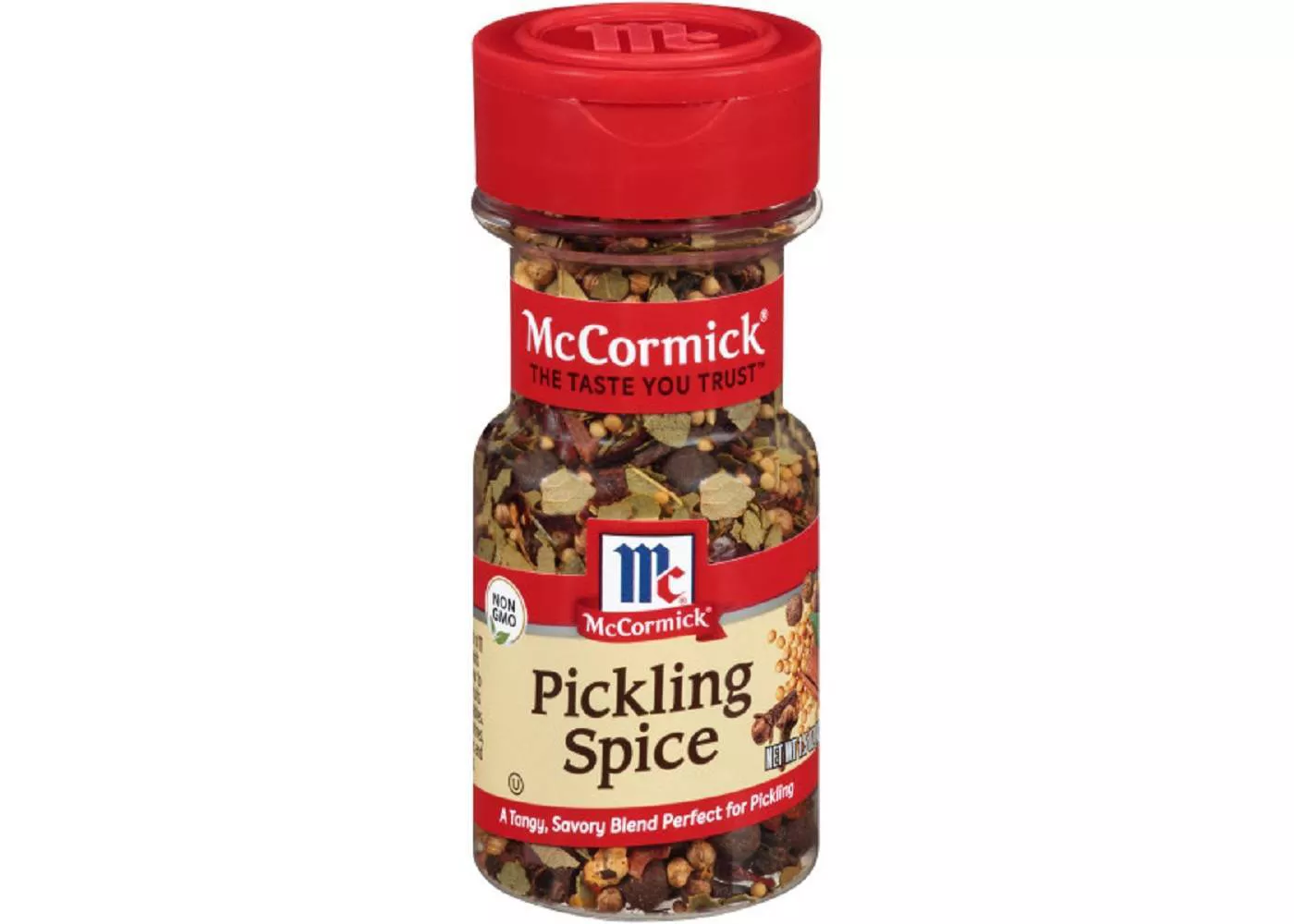 Instructions:
Wash and cut off both ends of the cucumbers. Place them in large pot covered with ice and water. Let them to sit in iced water for about one hour.
In a large jar, pack cucumbers, garlic, dill, black pepper and pickling spice, arranged attractively. Pack cucumbers tightly; they will shrink as they pickle.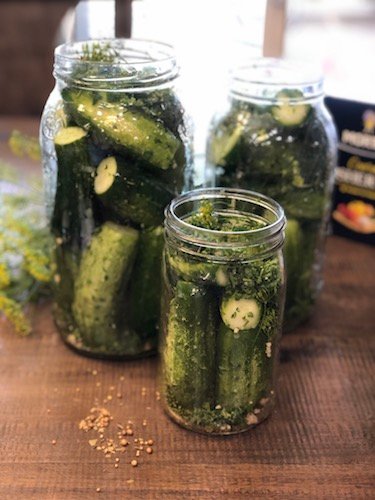 Bring water to a boil in a pot. Add salt and stir to combine.
Fill the jar with the boiling water mixture until cucumbers are just covered to avoid overly
diluting the brine.
Loosely cover the jar with the lid and set aside at room temperature. Place the jar on a
dish to catch any dribbles.
Give the pickles 38-48 hours to begin fermenting.
Refrigerate them, in brine and covered, as they approach the stage of pickling you prefer.
Don't forget, refrigeration slows, but does not stop fermentation.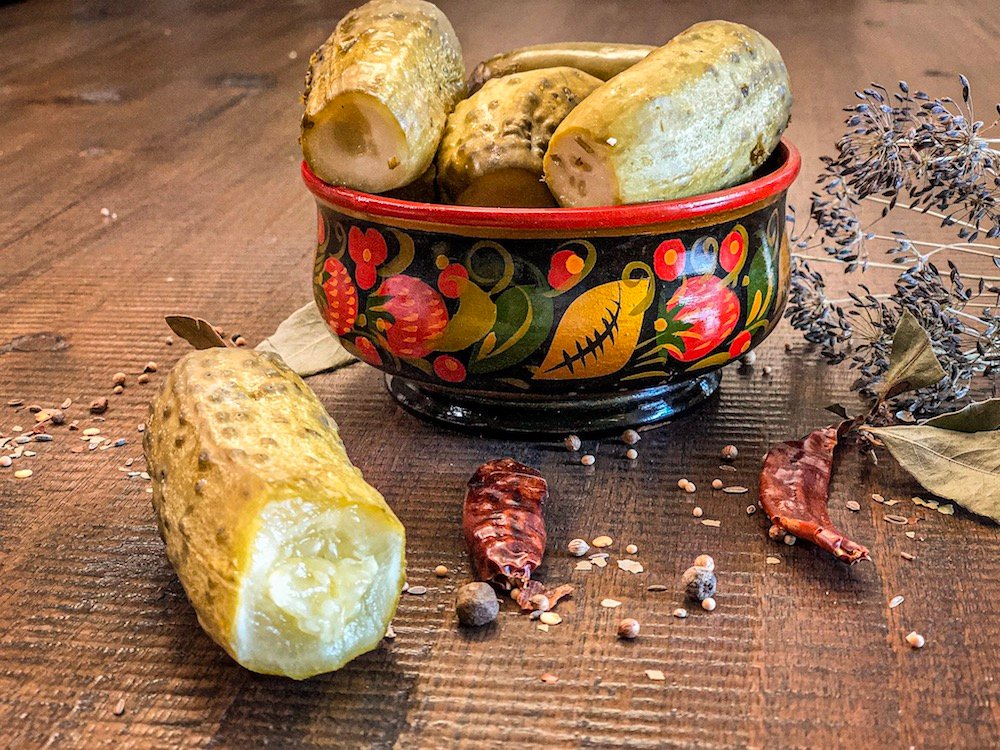 Enjoy!
Moms Kosher Dill Pickles
Ingredients
18-20 Kirby small/medium cucumbers
8 1/2 cups water (2 liters)
4 Tablespoons kosher salt
15-20 whole black peppers
2 Tablespoons pickling spice
8 cloves garlic peeled and cut into 3 pieces each (add more if u like your pickles garlicky)
1 large bunch of dill, preferably going to seed, washed
Instructions
Wash and cut off both ends of the cucumbers. Place them in large pot covered with ice and water. Let them to sit in iced water for about one hour.
In a large jar, pack cucumbers, garlic, dill, black pepper and pickling spice, arranged attractively. Pack cucumbers tightly; they will shrink as they pickle.
Bring water to a boil in a pot. Add salt and stir to combine.
Fill the jar with the boiling water mixture until cucumbers are just covered to avoid overly diluting the brine.
Loosely cover the jar with the lid and set aside at room temperature. Place the jar on a dish to catch any dribbles. Give the pickles 38 hours to begin fermenting. Refrigerate them, in brine and covered, as they approach the stage of pickling you prefer. Don't forget, refrigeration slows, but does not stop fermentation.
Enjoy